Los Angeles's Most Trusted Hearing Care Experts
The Team of Doctors of Audiology That is Trusted by
Thousands of Patients, State-Wide Physicians, Local
Organizations, and National Universities

Pacific Hearing Inc.
4.8

Stars - Based on

111

User Reviews
Los Angeles's Most Trusted Hearing Care Experts
The Team of Doctors of Audiology That is Trusted by Thousands of Patients, State-Wide Physicians, Local Organizations, and National Universities

Pacific Hearing Inc.
4.8

Stars - Based on

111

User Reviews
A big misconception many people have is that hearing loss is a sign that they're senile. For most patients, this is not true!
After caring for thousands of patients for over 20 years, the truth is that hearing loss is often a sign you have lived a fast-paced, experience-rich life that your ears have struggled to keep up with.
At Pacific Hearing, Inc., we have the pleasure of caring for the hearing health of fascinating people, hearing their stories, and helping them to address their hearing challenges so they can continue to bring their differences to the world.
Through a methodical best-practices process developed by highly decorated audiologist Dr. Gregory Frazer, we're trusted by physicians, hospitals, local organizations, and universities as the most respected hearing care experts in Los Angeles.
With a "Hear as Good as You'll Ever Hear" guarantee and our thorough "test drive" process, you'll not only work with a highly-regarded team, but you'll also be confident that you can achieve the best possible outcome.
If you have a question or need any help, you can request a callback through this website or call our friendly expert team at (310) 909-0180.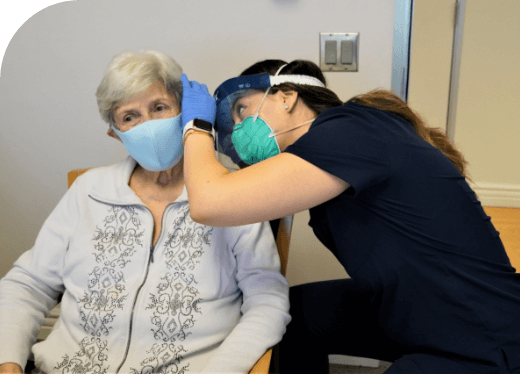 Why Regularly Testing Your Hearing is So Important
Hearing loss is the third most common physical condition behind arthritis and heart disease, according to a recent report by John Hopkins Cochlear Center for Hearing and Public Health.
Yet although we all regularly have our cholesterol checked, a yearly physical, and even regularly have our eyes tested, hardly any of us regularly test our hearing.
With the World Health Organization predicting that cases of global hearing loss are going to double by 2050, we are incredibly passionate about raising awareness for the importance of regularly testing your hearing.
With the gradual progression hearing loss, it's rare to notice any day-to-day changes or to compare to what your hearing was once like. This is why our loved ones often notice our hearing challenges before we do.
If you are concerned about your hearing or a loved one's hearing, then the first step should be to schedule an advanced hearing test. It's quick, non-invasive, and you'll receive the results immediately.
Why Today's Hearing Technolgy is Distinctively Different to What many People Remember
Although prescription hearing aids are only part of the puzzle of achieving better hearing, they're the part that prevents many people from moving forward to address their hearing challenges.
With hearing technology historically having a stigma for the large, clunky devices you may remember your grandparents wearing, some people choose to continue to live a limited life out of fear of becoming a prescription hearing aid wearer.
Yet in today's world, hearing technology is significantly different than what many people remember.
The latest technology is small, discreet, and, in some cases, even invisible. In fact, it's highly likely that you have friends, loved ones, or colleagues that are hearing aid wearers and you have never even noticed.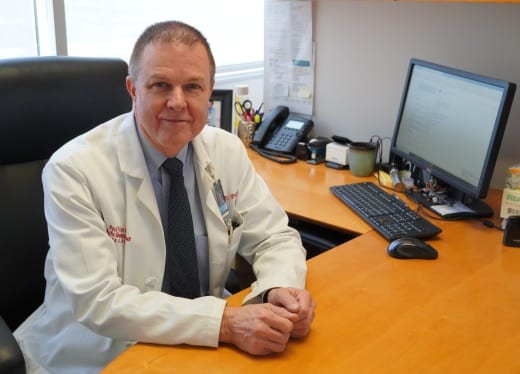 Helping Los Angeles with Their Dizziness and Balance Challenges
Until you have experienced dizziness or vertigo, you never realize how debilitating and confidence-shattering it can be.
Whether you're lying in bed and have a sudden sensation of the room spinning or you find yourself falling or losing your balance randomly, it's an occurrence that can result in a preference to isolate and/or spend less time socializing or outside of your places of comfort.
The most common reason for this is Benign Paroxysmal Positional Vertigo (BPPV), a common form of balance disturbance that originates in the inner ear.
With a team of advanced doctors of audiology, we have a leading track record for helping patients with these challenges and helping them to get back to their normal selves.
With many physicians throughout Los Angeles referring balance challenges to us, we're able to help or guide you with any challenges that you may be facing.
Addressing your hearing challenges or a loved one's hearing is a difficult decision to make, with many options available to you and lots of conflicting information.
That's why we have a team of hearing experts on hand to help.
Simply complete the form and one of our experts will call you for a friendly no-obligation conversation to answer your questions and offer you their experienced guidance.
Don't want to wait? Call us at: (310) 909-0180
This is Sarah's Story...
Sarah is the captain of the USA National Deaf Women's Volleyball team, an actress, motivational speaker and a popular YouTuber that signs songs which have gotten recognition from Lin Manuel Miralda from Hamilton, and The Greatest Showman.
This is Dr. Rachelefsky's Story...
Dr. Rachelefsky was the director of the Executive Care Center for Asthma, Allergy, and Respiratory Diseases, professor of allergy and immunology, and associate director of the Allergy-Immunology Training Program at the David Geffen School of Medicine at UCLA.
This is Dr. Beroukhim's Story...
Dr. Beroukhim is an internal medicine physician. She immigrated to America due to an infection, which resulted in her losing much of her hearing. She first visited Dr. Greg, as he was one of the only audiologists on Los Angeles's list that she could use her UCLA insurance with.
Although she previously had another audiologist, Dr. Beroukhim shared how Dr. Greg's strong scientific background makes him stand out from the others.
This is David's Story...
David is a highly renowned lawyer that practiced law in California for approximately 50 years, starting his career as a prosecuting attorney with one of his most landmark cases being People v. Cohen, during the Vietnam War. Upon leaving the government, he went on to run a successful litigation practice for around 20 years.
Following the adoption of his second child, David realized how much he enjoyed the life-changing and rewarding process and switched careers to adoption and surrogacy.
This is Cheyenne's Story...
Cheyenne is a 21-year-old student that has been seeing Dr. Greg since seventh grade. Her first encounter with Dr. Greg was different from what she had normally experienced with other audiologists, having had hearing challenges since fourth grade, and numerous hearing assessments.
She shared how she "learned the system", commenting on how memorization of speech tests became her way of outsmarting the system.
This is Linda's Story...
I went to ear specialist because my ears kept hurting and was told I had hearing loss! I had tried everything to try to get rid of ear pain, herbs, acupuncture, light treatments, cone to clean out ears…ears still hurt!
When my ears started ringing I went to Pacific Hearing to try to solve it and thought I'd better have hearing aids for both ears! Hearing aids have really helped.
Gregory Frazer, AuD., PhD
Doctor of Audiology, PhD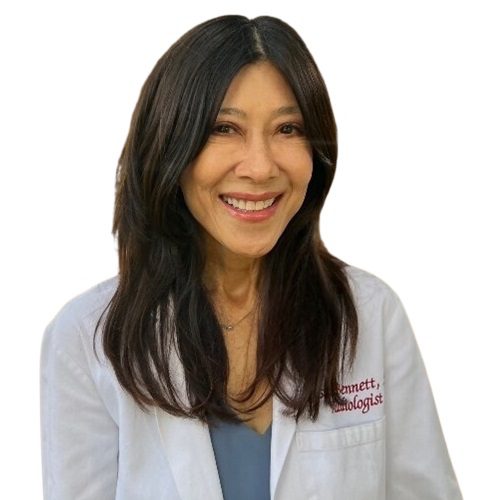 Carissa Bennett, AuD.
Doctor of Audiology
Kathy Harlan, M.A.
Masters in Audiology
Julie Skille, AuD.
Doctor of Audiology
Sofiya Krauss, AuD.
Doctor of Audiology
Sheila Shalom, AuD.
Doctor of Audiology
Reginald "Reggie" Arevalo, AuD.
Doctor of Audiology
Rachel Abucasis, AuD.
Doctor of Audiology
Jacob Hohsfield
Au.D Intern
Ingrid Landaverde
Medical Receptionist
Sandra
Medical Receptionist
Lesly Alvarenga
Back Office Medical Receptionist
Cheyenne Newallis
Audiology Aide
Navigating the journey to better hearing can be as complex as the sounds we strive to hear more clearly. It's a path often best traveled with a companion—a friend, family member, or spouse—who can offer invaluable support.  Let's explore why bringing someone along to...
read more