Sivantos is one of several hearing aid manufacturers built on the foundation of telegraphic instrument manufacturer Werner von Siemens, whose amplified telephone receiver in 1877 was considered the world's first hearing aid.
Acquired by Sivantos, the first Siemens hearing devices were the Phonophor, sold before World War II. The Auriculette was a behind-the-ear (BTE) device with small lightweight components that fit together in a single unit, while the Siretta 339 (1966) was the first entirely in-the-ear device (ITE). Building on these early successes, Sivantos was able to capture the European, North American, and Asian markets prior to the 1970s.
Sivantos accelerated the development of smart products and applications that provide practical and convenient benefits for people struggling with hearing challenges in the 21st century, thanks to technologies like Binax. Sivantos' merger with Widex in 2019 established the WS Audiology Group, which added that company's innovative foundation to its already stellar past, making them a premier large-scale, worldwide hearing aid manufacturing partnership.
Sivantos Processing Technology
Binax hearing aid processing systems share and balance incoming sound data between your two hearing aids by using e2e wireless technology, an eight microphone network (four per hearing aid) in order to simulate binaural hearing.
Sivantos' sound processing technology also solves issues of sound quality and speech clarity by using Narrow Directionality, Spatial Speech Focus, eWindScreen binaural, and High Definition Sound Resolution to help enhance the user's listening experience.
Sivantos Hearing Aids Features
A wide range of RIC, CIC, and BTE hearing aids that operate on the Binax platform in both instant fit and custom formed configurations are available from Sivantos.
Common features include easy manual adjustment as well as the capacity to link your hearing aids to your smartphone and other digital devices to improve your listening experience. Streaming capabilities using Bluetooth also assist with improving your ability to achieve an enhanced audio experience when connecting to various devices.
In combination with the TeleCare app, connectivity with your smartphone, tablet, or PC allows hearing aid wearers to stay up to date with their hearing care provider or the manufacturer for ongoing troubleshooting, counseling, support, and programming assistance without the necessity of an in-office consultation.
Hearing Care from Pacific Hearing, Inc. Is Focused on You
A big misconception many people have about hearing care is that the technology is what makes the difference. Although advanced prescription hearing aids from Sivantos are among the tools we use to improve your hearing, partnering with the right team of audiologists makes the difference when it comes to a lifetime of better hearing.
For more than 20 years, Pacific Hearing, Inc. has partnered with thousands of individuals in Los Angeles and nearby communities to accurately diagnose their hearing challenges and start an ongoing journey of hearing care that not only has them hearing better but also helps them reconnect with loved ones and enjoy an active, more independent lifestyle.
Along with our "Hear as Good as You'll Ever Hear" guarantee and our thorough "test drive" process that places the focus on providing each patient with the best possible outcomes to address their unique needs, preferences, and lifestyle, we sell, fit, and repair advanced prescription hearing aids from major manufacturers like Sivantos, Starkey, Unitron, Widex, and more.
If you believe advanced technology hearing aids are the best solution to overcome your hearing challenges, we invite you to contact us to schedule a consultation with one of our hearing aid experts by using the adjacent form.
Schedule a Hearing Assessment
If you're concerned about your hearing or a loved one's hearing, then the first step is to schedule a comprehensive hearing assessment.
Simply complete this form referencing your preferred day and time, and we'll contact you shortly to schedule your appointment.
A hearing assessment is quick, non-invasive and we'll be able to share the results with you immediately.
If you have a question or need any clarification ahead of scheduling, then you can call us at (310) 909-0180.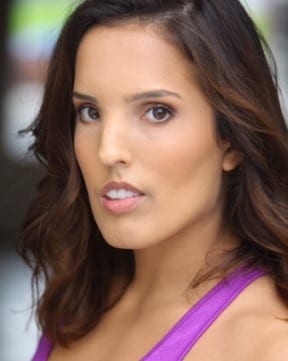 This is Sarah's Story...
Sarah is the captain of the USA National Deaf Women's Volleyball team, an actress, motivational speaker and a popular YouTuber that signs songs which have gotten recognition from Lin Manuel Miralda from Hamilton, and The Greatest Showman.
This is Dr. Rachelefsky's Story...
Dr. Rachelefsky was the director of the Executive Care Center for Asthma, Allergy, and Respiratory Diseases, professor of allergy and immunology, and associate director of the Allergy-Immunology Training Program at the David Geffen School of Medicine at UCLA.
This is Dr. Beroukhim's Story...
Dr. Beroukhim is an internal medicine physician. She immigrated to America due to an infection, which resulted in her losing much of her hearing. She first visited Dr. Greg, as he was one of the only audiologists on Los Angeles's list that she could use her UCLA insurance with.
Although she previously had another audiologist, Dr. Beroukhim shared how Dr. Greg's strong scientific background makes him stand out from the others.
This is David's Story...
David is a highly renowned lawyer that practiced law in California for approximately 50 years, starting his career as a prosecuting attorney with one of his most landmark cases being People v. Cohen, during the Vietnam War. Upon leaving the government, he went on to run a successful litigation practice for around 20 years.
Following the adoption of his second child, David realized how much he enjoyed the life-changing and rewarding process and switched careers to adoption and surrogacy.
This is Cheyenne's Story...
Cheyenne is a 21-year-old student that has been seeing Dr. Greg since seventh grade. Her first encounter with Dr. Greg was different from what she had normally experienced with other audiologists, having had hearing challenges since fourth grade, and numerous hearing assessments.
She shared how she "learned the system", commenting on how memorization of speech tests became her way of outsmarting the system.