Unitron was the first Canadian manufacturer of hearing aid technology, founded in Newfoundland, Canada by partners Fred Stork, Rolf Strothmann, and Rolf Dohmer in 1964.
The company's product development has focused on products and features that benefit the people who use them, like designing power BTEs for individuals with a profound to severe hearing loss from the 1960s through mid-1980s and programmable user-friendly devices combined with intuitive fitting software in the 1990s.
In the digital revolution, Unitron first introduced Unison, and the company continues to develop signature features to specifically address speech preservation and intelligibility, such as its award-winning AntiShock, SmartFocus, and SpeechZone 2 technologies.
Matching its development and production success, Unitron has a large network of distribution partners in 70 countries worldwide in 20 international offices, moving them up the leaderboard in the hearing aid manufacturing industry.
Unitron Hearing Aids Features
AntiShock, SmartFocus, SoundNav, Sound Conductor, and SpeechZone 2 technologies are among the advanced processing technologies used in Unitron hearing aids in order to guarantee refined sound quality and responsiveness as well as preserve speech so it is more intelligible to the hearing aid user.
Additional programmable sound enhancement is possible due to connectivity features in Unitron hearing aids that allow the user to link their hearing aids to a smartphone and other digital devices using Insight technology.
Along with the Remote Plus app, hearing aid wearers are able to send listening feedback and hearing aid data to the manufacturer or hearing care provider in order to facilitate tech support, troubleshooting, and make programming adjustments from any location with an internet connection.
Best of all, Unitron provides a one of a kind Flex program, which allows new hearing aid wearers to try out their properly calibrated hearing aids before they buy them.
Hearing Care from Pacific Hearing, Inc. Is Focused on You
A big misconception many people have about hearing care is that the technology is what makes the difference. Although advanced prescription hearing aids from Unitron are among the tools we use to improve your hearing, partnering with the right team of audiologists makes the difference when it comes to a lifetime of better hearing.
For more than 20 years, Pacific Hearing, Inc. has partnered with thousands of individuals in Los Angeles and nearby communities to accurately diagnose their hearing challenges and start an ongoing journey of hearing care that not only has them hearing better but also helps them reconnect with loved ones and enjoy an active, more independent lifestyle.
Along with our "Hear as Good as You'll Ever Hear" guarantee and our thorough "test drive" process that places the focus on providing each patient with the best possible outcomes to address their unique needs, preferences, and lifestyle, we sell, fit, and repair advanced prescription hearing aids from major manufacturers like Unitron, Widex, Oticon, Persona, and more.
If you believe advanced technology hearing aids are the best solution to overcome your hearing challenges, we invite you to contact us to schedule a consultation with one of our hearing aid experts by using the adjacent form.
Schedule a Hearing Assessment
If you're concerned about your hearing or a loved one's hearing, then the first step is to schedule a comprehensive hearing assessment.
Simply complete this form referencing your preferred day and time, and we'll contact you shortly to schedule your appointment.
A hearing assessment is quick, non-invasive and we'll be able to share the results with you immediately.
If you have a question or need any clarification ahead of scheduling, then you can call us at (310) 909-0180.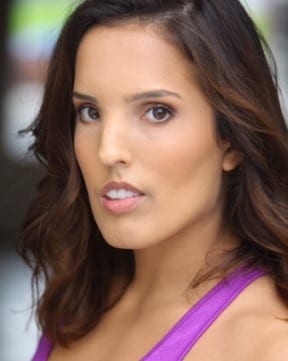 This is Sarah's Story...
Sarah is the captain of the USA National Deaf Women's Volleyball team, an actress, motivational speaker and a popular YouTuber that signs songs which have gotten recognition from Lin Manuel Miralda from Hamilton, and The Greatest Showman.
This is Dr. Rachelefsky's Story...
Dr. Rachelefsky was the director of the Executive Care Center for Asthma, Allergy, and Respiratory Diseases, professor of allergy and immunology, and associate director of the Allergy-Immunology Training Program at the David Geffen School of Medicine at UCLA.
This is Dr. Beroukhim's Story...
Dr. Beroukhim is an internal medicine physician. She immigrated to America due to an infection, which resulted in her losing much of her hearing. She first visited Dr. Greg, as he was one of the only audiologists on Los Angeles's list that she could use her UCLA insurance with.
Although she previously had another audiologist, Dr. Beroukhim shared how Dr. Greg's strong scientific background makes him stand out from the others.
This is David's Story...
David is a highly renowned lawyer that practiced law in California for approximately 50 years, starting his career as a prosecuting attorney with one of his most landmark cases being People v. Cohen, during the Vietnam War. Upon leaving the government, he went on to run a successful litigation practice for around 20 years.
Following the adoption of his second child, David realized how much he enjoyed the life-changing and rewarding process and switched careers to adoption and surrogacy.
This is Cheyenne's Story...
Cheyenne is a 21-year-old student that has been seeing Dr. Greg since seventh grade. Her first encounter with Dr. Greg was different from what she had normally experienced with other audiologists, having had hearing challenges since fourth grade, and numerous hearing assessments.
She shared how she "learned the system", commenting on how memorization of speech tests became her way of outsmarting the system.