PACIFIC HEARING INC
Comprehensive Hearing Assessments
Comprehensive Hearing Assessments Ensure Better Health Care
Do you have your cholesterol and blood pressure checked regularly? How often do you have your vision checked? Are you consistent about scheduling annual medical checkups? When was your last hearing assessment?
The majority of individuals assume that hearing assessments are only for the elderly or those who have a hearing problem.
While hearing tests are essential for these individuals, comprehensive hearing assessments are a critical part of maintaining your overall mental, emotional, and physical health. In fact, hearing assessments often uncover physical and medical conditions that do not present any symptoms. It is important for individuals of all ages to have a regular hearing assessment as a part of their routine health care.
Hearing Assessments Identify Health Issues
Hearing loss is often the result of health conditions like diabetes. Audiologists sometimes identify heart disease early on due to the direct link between high blood pressure and hearing loss or as a cause of tinnitus symptoms. Issues related to vertigo or the risk of injury from losing your balance can sometimes be identified from a hearing assessment. In addition, hearing assessments sometimes identify the source of mental health conditions like depression, anxiety, and schizophrenia.
Hearing Assessments Help Prevent Hearing Loss
The results from a hearing assessment often indicate that a person has normal hearing. However, in many cases, these individuals have an occupation or participate in activities that have the potential to produce damage that leads to hearing loss. During a hearing assessment, an audiologist can help identify these activities and provide advice and protective devices to help protect their patients from noise-induced hearing loss at work or during their regular activities.
Hearing Assessments Ensure
Better Hearing Care
Regardless of whether a hearing assessment identifies hearing loss, it will establish a baseline against which future deterioration of your hearing can be measured.
Although hearing aids are one solution, hearing assessments often identify earwax buildup, growth in the ear canal, inflammation, or other medically treatable conditions.
Hearing assessments identify the cause and severity of your hearing loss in order to apply the treatment best suited for your specific condition rather than simply placing an assistive listening instrument in your ear.
Hearing assessments, such as RealEar Measurement, also help to ensure the actual effectiveness of patient hearing aids. Ongoing hearing assessments are necessary for your audiologist to enhance or adjust your treatment to ensure optimal results. In short, hearing assessments help to ensure a higher quality of hearing care.
What You Can Expect from Our Comprehensive Hearing Assessment
Some people avoid hearing assessments because they don't know what to expect. Hearing assessments at Pacific Hearing are non-invasive and provide our audiologists with a comprehensive set of data used to identify the cause and the best means to treat each specific case.
Our hearing assessments begin with a simple conversation about you, your lifestyle, occupation, family and medical history, and the specific hearing loss symptoms you are experiencing.
After this initial consultation, we conduct a series of evaluations that include:
A visual examination of your ears and ear canal using an otoscope
A hearing sensitivity measurement for air and bone-conducted sounds
An assessment of your ability to discriminate speech
An evaluation of middle ear function (impedance audiometry)
An assessment of the inner ear function (otoacoustic emission testing)
An assessment of frequency and volume thresholds (used to program hearing instruments)
Following these evaluations, your audiologist will have the necessary data to establish a hearing diagnosis. Your audiologist will discuss the test results and present you with advice and recommendations regarding the treatment options available.
At Pacific Hearing, we listen to what you have to say about how your hearing loss impacts your lifestyle and personal preferences to establish the highest level of hearing care possible.
Schedule a Hearing Assessment
If you're concerned about your hearing or a loved one's hearing, then the first step is to schedule a comprehensive hearing assessment.
Simply complete this form referencing your preferred day and time, and we'll contact you shortly to schedule your appointment.
A hearing assessment is quick, non-invasive and we'll be able to share the results with you immediately.
If you have a question or need any clarification ahead of scheduling, then you can call us at (310) 909-0180.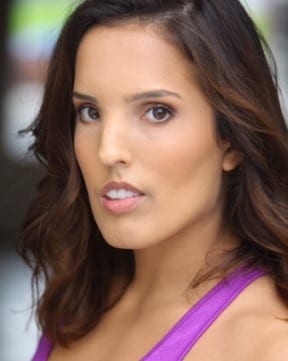 This is Sarah's Story...
Sarah is the captain of the USA National Deaf Women's Volleyball team, an actress, motivational speaker and a popular YouTuber that signs songs which have gotten recognition from Lin Manuel Miralda from Hamilton, and The Greatest Showman.
This is Dr. Rachelefsky's Story...
Dr. Rachelefsky was the director of the Executive Care Center for Asthma, Allergy, and Respiratory Diseases, professor of allergy and immunology, and associate director of the Allergy-Immunology Training Program at the David Geffen School of Medicine at UCLA.
This is Dr. Beroukhim's Story...
Dr. Beroukhim is an internal medicine physician. She immigrated to America due to an infection, which resulted in her losing much of her hearing. She first visited Dr. Greg, as he was one of the only audiologists on Los Angeles's list that she could use her UCLA insurance with.
Although she previously had another audiologist, Dr. Beroukhim shared how Dr. Greg's strong scientific background makes him stand out from the others.
This is David's Story...
David is a highly renowned lawyer that practiced law in California for approximately 50 years, starting his career as a prosecuting attorney with one of his most landmark cases being People v. Cohen, during the Vietnam War. Upon leaving the government, he went on to run a successful litigation practice for around 20 years.
Following the adoption of his second child, David realized how much he enjoyed the life-changing and rewarding process and switched careers to adoption and surrogacy.
This is Cheyenne's Story...
Cheyenne is a 21-year-old student that has been seeing Dr. Greg since seventh grade. Her first encounter with Dr. Greg was different from what she had normally experienced with other audiologists, having had hearing challenges since fourth grade, and numerous hearing assessments.
She shared how she "learned the system", commenting on how memorization of speech tests became her way of outsmarting the system.