PACIFIC HEARING INC
Patient Stories
"He's just a really caring guy and a wonderful audiologist" – Sarah's Story
Sarah lost her hearing when she was three years old when was misdiagnosed and operated on by a surgeon that severed a facial nerve, paralyzing the right side of her face and resulting in her instantly losing her hearing.
After seeing many audiologists throughout her life, she was introduced to Dr. Gregory Frazer at Pacific Hearing Inc. when she was 18 by her grandma who had been a long-standing patient.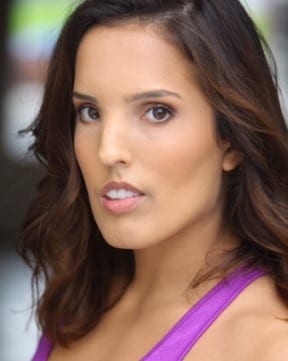 "He's a thinking audiologist, working in an intelligent and professional manner" – Dr. Rachelefsky's Story
Dr. Rachelefsky first met Dr. Gregory Frazer when working alongside him to support patients with sinus and nasal disease around 25 years ago, with his first experiences of hearing loss occurring five years prior.
But ten years later when feeling frustrated with his current hearing care provider, Dr. Rachelefsky shared his challenges with his physician and was referred to
Dr. Greg at Pacific Hearing, Inc.
"He goes out of his way to make appointments for people who don't have normal hours" – Dr. Beroukhim's Story
Dr. Beroukhim immigrated to America due to an infection, which resulted in her losing much of her hearing. She first visited Dr. Greg, as he was one of the only audiologists on Los Angeles's list that she could use her UCLA insurance with.
As a fellow medical professional, Dr. Beroukhim shares how Dr. Greg regularly shares scientific articles to questions and is always at the cutting-edge of developments in the world of hearing care.
"I was overwhelmed by his kindness, sensitivity, and care toward me" – David's Story
David's first experience of a hearing challenge was in 2000, when he first realized that he had to adjust his television set to a much higher volume than the rest of his family.
This resulted in him visiting his physician and learning that he had an acoustic neuroma that required surgery. Following surgery, David lost his hearing in his left ear, with his remaining hearing in his right ear continuing to diminish over time. 
"He'll do whatever it takes to make you successful" – Cheyenne's Story
Cheyenne is a 21-year-old student that has been seeing Dr. Greg since seventh grade. Her first encounter with Dr. Greg was different to what she had normally experienced with other audiologists, having had hearing challenges since fourth grade, and numerous hearing assessments.
She shared how she "learned the system", commenting on how memorization of speech tests became her way of outsmarting the system.
"
If you are experiencing hearing challenges and you're looking for the right experts to work with then it's your lucky day

" – Linda's Story
I first experienced a hearing challenge when I had a really bad cold that went into my right ear, I had never been sick, never taken a day off from work due to illness, so ignored it and so after two weeks finally got well.
I went to ear specialist because my ears kept hurting and was told I had hearing loss! I had tried everything to try to get rid of ear pain, herbs, acupuncture, light treatments, cone to clean out ears…ears still hurt!…..
Addressing your hearing challenges or a loved one's hearing is a difficult decision to make, with many options available to you and lots of conflicting information.
That's why we have a team of hearing experts on hand to help.
Simply complete the form and one of our experts will call you for a friendly no-obligation conversation to answer your questions and offer you their experienced guidance.
Gregory Frazer, AuD, PhD, CCC-A
Doctor of Audiology, PhD
Carissa Bennett, AuD, CCC-A
Doctor of Audiology
Kathy Harlan, M.A, CCC-A
Masters in Audiology
Julie Skille, AuD, CCC-A
Doctor of Audiology
Sofiya Krauss, AuD, CCC-A
Doctor of Audiology
Sheila Shalom, AuD.
Doctor of Audiology
Ashley Chwastyk, AuD.
Doctor of Audiology