Why Dr. Gregory Frazer Feels "Like Family" and comes highly recommended from Actress, Athlete and Motivational Speaker, Sarah T.
Sarah is the captain of the USA National Deaf Women's Volleyball team, an actress, motivational speaker and a popular YouTuber that signs songs which have gotten recognition from Lin-Manuel Miranda from Hamilton, and The Greatest Showman.
Sarah lost her hearing when she was three years old when was misdiagnosed and operated on by a surgeon that severed a facial nerve, paralyzing the right side of her face and resulting in her instantly losing her hearing.
After seeing many audiologists throughout her life, she was introduced to Dr. Gregory Frazer at Pacific Hearing Inc. when she was 18 by her grandma who had been a long-standing patient.
When asked why she instantly knew Dr. Greg was different, Sarah answered:
"The biggest thing is that he knows sign language, which is amazing. It's not often you find an audiologist, ironically, who knows sign language. He's very personable. He cares about a patient, which every time I see him, he always asks how you are and how am I doing. He knows the personal things about you, so he'll ask those questions and make sure you're doing okay. And he's just a really caring guy and a wonderful audiologist to care for his clients. So I really appreciate that. Again, the biggest thing for me is that he knows sign language, and that really helped me."
Although many Doctors of Audiology are often described as "personable and caring" – Sarah was asked if she could share an example of when Dr. Greg had gone above and beyond to offer her the highest level of care.
She shared an example of when she was playing volleyball for the US national team in Turkey, where she planned to continue traveling with her father following the tournament, when her hearing aid stopped working. She emailed Dr. Greg to see if there's anything that she could do, and without hesitation, he arranged for a replacement device to be fast-tracked, programmed, and mailed to Sarah's Airbnb in Turkey.
In her own words, "this guy is amazing. No other audiologist would take the time, effort and care to figure out a way to get my hearing aid to me, I just knew that this is the audiologist that's going to be in my life forever. He was willing to pay the expenses to take care of me and it showed how much he really cares."
Sarah's advice to you if you're considering visiting Pacific Hearing Inc., is that you should just do it.
"The thing about Dr. Greg is that he opens the conversation and lets you ask whatever questions you want. He's very personable, and he's very knowledgeable in giving you the answers that you feel uncertain with. It's very rare with audiologists because they have so many clients to be that personable as he is. He's like part of the family. Have an open mind and trust that he will take care of you because he's taken care of me all these years, and I couldn't ask for a better guy."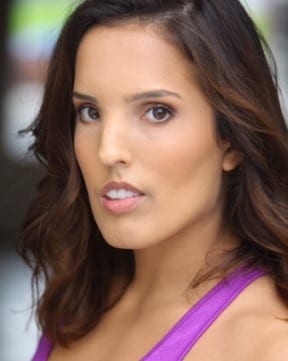 "He's just a really caring guy and a wonderful audiologist"
Addressing your hearing challenges or a loved one's hearing is a difficult decision to make, with many options available to you and lots of conflicting information.
That's why we have a team of hearing experts on hand to help.
Simply complete the form and one of our experts will call you for a friendly no-obligation conversation to answer your questions and offer you their experienced guidance.
Don't want to wait? Call us at: 310-909-0180
Complete the form below and we will contact you to discuss how we will be able to assist you