PACIFIC HEARING INC
Reasons to Choose Us
9 Reasons Why Patients Choose Pacific Hearing Inc
1. Test Drive Technology Before Investing
You wouldn't buy a car without having a test drive, and we don't expect you to invest in hearing technology without first experiencing the profound impact that it has on your everyday life.
After our advanced testing process, our experts are able to choose the right hearing technology based on your unique circumstances, lifestyle, and budget, and fit you with the selected devices.
You're then encouraged to experience them for yourself by taking them away for a complimentary test drive.
Upon your return, if they're not right for you, you'll be fitted with our second recommendation and we'll work with you until you hear as good as you'll ever hear.
2. Unrivalled Level of Expertise
We're known by many as the "National Center of Excellence for Audiology."
With universities across the US respecting us as one of the number one clinics to send students on placements, a team with over 100 years of combined experience, and many of our audiologists trusted by local hospitals.
Dr. Gregory Frazer leads Pacific Hearing, Inc. as is one of the most decorated audiologists in the US, with multiple industry award wins and as the first audiologist to obtain dual doctorates in audiology, both in a PhD, as well as the new Clinic Doctorate of Audiology.
When you work with Pacific Hearing, Inc., you're making the decision to work with the highest regarded experts nationally.
3. The 'Hear as Good as You'll Ever Hear' Guarantee
With a proven methodical approach to achieving better hearing for tens of thousands of patients, our team has developed a reputation for not stopping until you hear as good as you'll ever hear.
That's why we introduced the "Hear as Good as You'll Ever Hear" guarantee.
We only feel comfortable asking you to invest in our services when we feel that we have achieved what was promised.
4. Proven Results
You're on this website because you prioritize expertise and care, and want a provider that can help you to achieve better hearing to the highest possible standard.
At Pacific Hearing, Inc., we have helped over 10,000 patients to achieve better hearing. With proven results, you can be confident that you're partnering with the best hearing care experts in Los Angeles.
5. Continuing to Invest in the Latest Technology
With achieving better hearing being our key philosophy, we continually invest in the latest technology to allow us to test and help patients to the highest possible standard.
With equipment that only a small number of hearing care providers in the US have access to, we're able to test your hearing to a much more advanced standard and ensure that our recommended solutions achieve a much better result.
6. Caring for 'Birth to Earth'
Whether you're looking for help with your grandchild, child, parents, or grandparents, we're able to help with a team of experts specializing in caring for the hearing health of all ages.
The biggest challenge that we see from patients is not just the fear of their child experiencing hearing challenges, but also the fear of visiting audiologists and their child experiencing trauma or an uncomfortable experience.
With many of our team being parents themselves and extra time scheduled, building trust and patience is the most important part of accurately testing the hearing of infants.
7. Highly Convenient Access
Right next to the 405, our office is easy to access with valet parking and convenient Uber drop-off zones.
Always looking to make your life easier, we also have special circumstances that mean we can be in the office early for pre-9 a.m. appointments and even bring supplies or make adjustments at the curbside.
Then for our patients with a busy lifestyle, Tele Audiology allows us to make adjustments, offer care, and help remotely – allowing you to be continually cared for without having to sit in traffic across town.
8. Passionate About 'Giving Back'
Through relationships with many local and national charities, giving back to those in need is weaved into our DNA.
Through "Buy Back" programs, we're able to help patients step into new technology while offering a trade-in value for their existing devices that are refurbished and donated through our charity partners, helping those in need who don't have the financial means to achieve better hearing.
9. Multi-Lingual Team
We're fortunate to live in a vibrant city full of different languages – our team is the same.
If English isn't your preferred language, then you can have appointments with our Spanish or Russian speaking audiologists, ensuring that you fully understand and can clearly communicate during your appointment.
Similarly, when "Requesting a Callback" through this website, you can select your preferred language.
Pacific Hearin
g Inc.: Leading the Way in Excellence
Since 2003, Pacific Hearing & Balance, Inc. has been one of the most trusted Audiology offices, not just in California, but across America. This reputation for excellence originates from the lifelong work of its founder and owner, Dr. Gregory Frazer, Au.D., Ph.D. A highly-prized authority on Audiology, he ensures that his Doctor of Audiology colleagues provide diagnostic and rehabilitation services that are second to none.
First Steps in Audiology
Dr. Greg felt inspired to specialize in Audiology during his time as a pre-med student.
He was funding his studies by working for the US Postal Service in Sacramento, California, and this is where he first met a group of deaf individuals.
They had been hired to work on an extremely loud letter sorting machine which could cause hearing loss in normal-hearing individuals. Dr. Greg decided to take a sign language class so that he could communicate with them better.
Dr. Greg's mother worked at California State University, Sacramento, and encouraged him to look into Audiology. His own father's hearing loss made him eager to find out more about the field of Audiology.
These events motivated him to focus on hearing loss care and solutions in college leading him towards the profession of Audiology.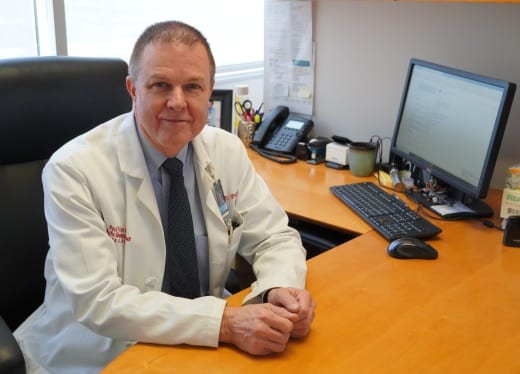 An Emerging Talent
Dr. Greg earned a bachelor's degree in Speech Pathology & Audiology from CSU Sacramento and then a Master's degree in audiology and counseling of the deaf & hard of hearing at the University of Utah.
He subsequently obtained a Ph.D. in Audiology at Wayne Street University in Detroit, and after that, he gained a clinical Doctor of Audiology (AuD) degree from AT Still University in Mesa, Arizona.
At the time, this was unprecedented in the profession of Audiology. Dr. Greg became the first person in the World to acquire both a Ph.D. and Au.D. in Audiology.
His academic achievements distinguished him among his peers as a burgeoning authority on hearing care matters. It also showed that he had a passion and talent for treating patients.
Today, Dr. Greg continues to be at the cutting edge of developments in Audiology by teaching and instructing future specialists at prestigious universities across the country.
Beginning Private Practice
Dr. Greg worked in ENT offices and hospitals while obtaining his Masters and PhD in Audiology but after several years, he believed he could provide a better quality of service outside these settings.
That's why in 1982, Dr. Greg began a private practice in the San Fernando Valley, where he offered diagnostic audiological services and treatments for individuals of all ages and degrees of hearing loss, as well as evaluation and treatment of dizziness, vertigo and balance disorders.
The skills that Dr. Greg demonstrated as a leader in the field of Audiology meant that by 1996, he had 23 hearing healthcare offices and over 30 colleagues working with him. In addition, medical and health maintenance groups contracted with him and his colleagues to provide services to over 2 million people across California.
The key to this success was Dr. Greg's insistence that his team use state-of-the-art and evidence-based practices to evaluate, treat, and manage every single hearing and balance condition.
This remains a crucial element of the approach at Pacific Hearing Inc. today and it's the reason why so many people with hearing loss, vertigo, dizziness, and/or balance disorders receive incredible solutions at its 7 Los Angeles County and Ventura County locations.
A Service That Goes Beyond
Besides the high standards that Dr. Greg sets for all of his Audiology colleagues and staff, he also prioritizes a personalized service that goes well beyond brief clinical exchanges.
Dr. Greg, himself, leads by example. After treating someone, he always gives them his email address and phone number and asks them to contact him whenever they feel the need.
This means that he maintains close contact with them at all times and ensures that they're never without rapid support – an ethos that runs through the whole team at Pacific Hearing & Balance, Inc.
In addition, since 2002, Dr. Greg has provided free hearing aids and hearing & balance care to the Venice Family Clinic – the largest free clinic in America – which he feels is an important way to give back to the community.
As a result, when you come to Pacific Hearing Inc., you'll be joining a family of professionals with unparalleled expertise and experience, who have dedicated their lives to helping others find the best hearing loss and dizziness/vertigo/balance disorder solutions.
Addressing your hearing challenges or a loved one's hearing is a difficult decision to make, with many options available to you and lots of conflicting information.
That's why we have a team of hearing experts on hand to help.
Simply complete the form and one of our experts will call you for a friendly no-obligation conversation to answer your questions and offer you their experienced guidance.
Don't want to wait? Call us at: (310) 909-0180
Gregory Frazer, AuD., PhD
Doctor of Audiology, PhD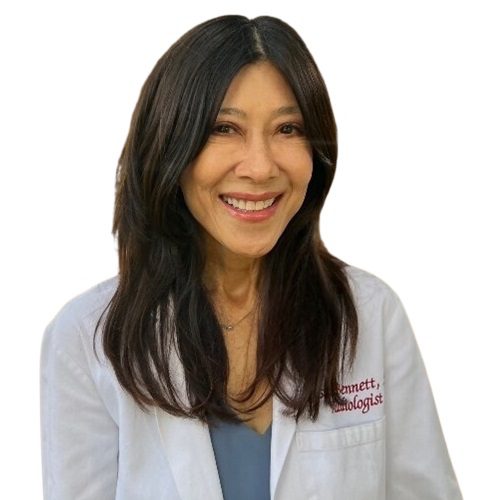 Carissa Bennett, AuD.
Doctor of Audiology
Kathy Harlan, M.A.
Masters in Audiology
Julie Skille, AuD.
Doctor of Audiology
Sofiya Krauss, AuD.
Doctor of Audiology
Sheila Shalom, AuD.
Doctor of Audiology
Reginald "Reggie" Arevalo, AuD.
Doctor of Audiology
Rachel Abucasis, AuD.
Doctor of Audiology
Jacob Hohsfield
Au.D Intern
Ingrid Landaverde
Medical Receptionist
Sandra
Medical Receptionist
Lesly Alvarenga
Back Office Medical Receptionist
Cheyenne Newallis
Audiology Aide
This is Sarah's Story...
Sarah is the captain of the USA National Deaf Women's Volleyball team, an actress, motivational speaker and a popular YouTuber that signs songs which have gotten recognition from Lin Manuel Miralda from Hamilton, and The Greatest Showman.
This is Dr. Rachelefsky's Story...
Dr. Rachelefsky was the director of the Executive Care Center for Asthma, Allergy, and Respiratory Diseases, professor of allergy and immunology, and associate director of the Allergy-Immunology Training Program at the David Geffen School of Medicine at UCLA.
This is Dr. Beroukhim's Story...
Dr. Beroukhim is an internal medicine physician. She immigrated to America due to an infection, which resulted in her losing much of her hearing. She first visited Dr. Greg, as he was one of the only audiologists on Los Angeles's list that she could use her UCLA insurance with.
Although she previously had another audiologist, Dr. Beroukhim shared how Dr. Greg's strong scientific background makes him stand out from the others.
This is David's Story...
David is a highly renowned lawyer that practiced law in California for approximately 50 years, starting his career as a prosecuting attorney with one of his most landmark cases being People v. Cohen, during the Vietnam War. Upon leaving the government, he went on to run a successful litigation practice for around 20 years.
Following the adoption of his second child, David realized how much he enjoyed the life-changing and rewarding process and switched careers to adoption and surrogacy.
This is Cheyenne's Story...
Cheyenne is a 21-year-old student that has been seeing Dr. Greg since seventh grade. Her first encounter with Dr. Greg was different from what she had normally experienced with other audiologists, having had hearing challenges since fourth grade, and numerous hearing assessments.
She shared how she "learned the system", commenting on how memorization of speech tests became her way of outsmarting the system.